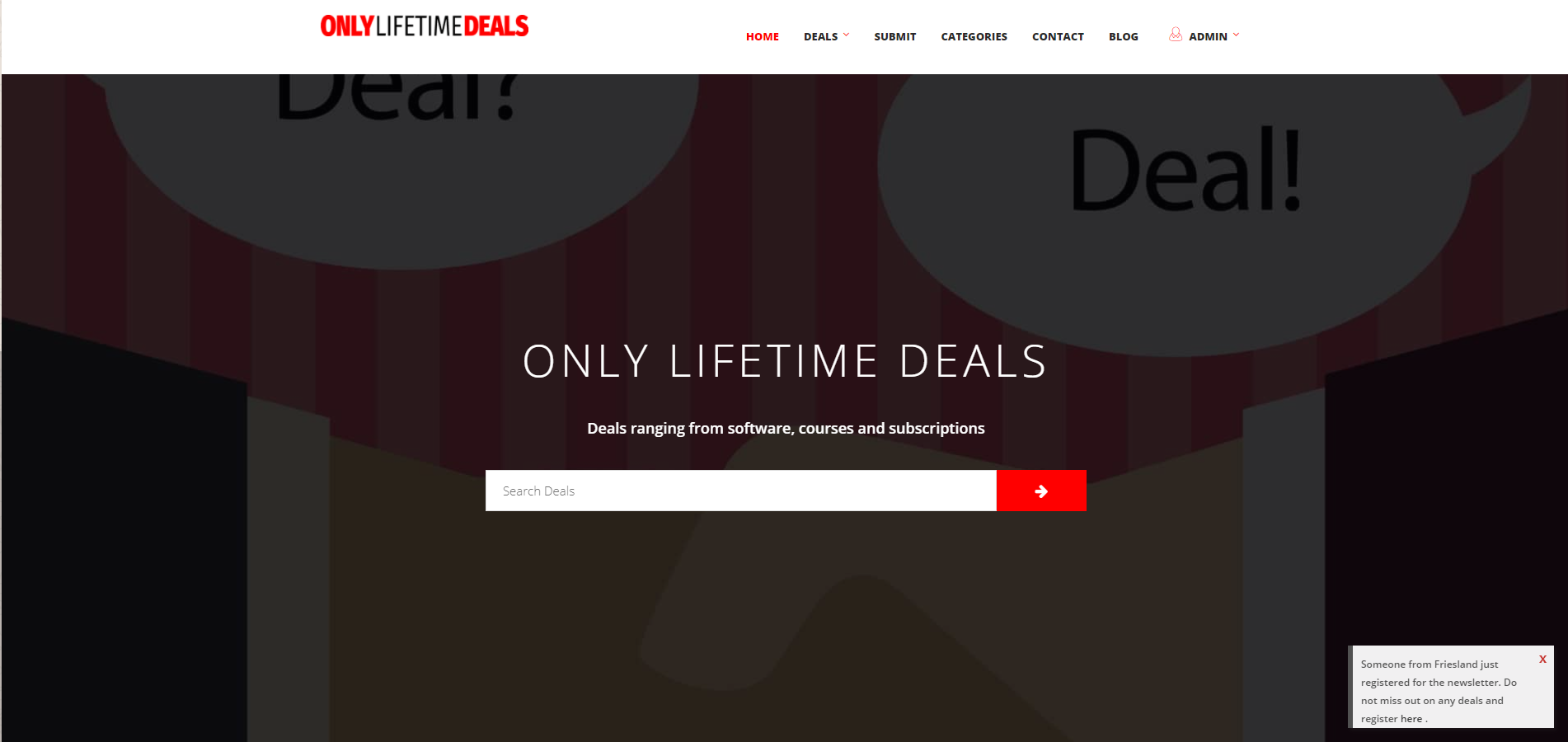 10/09/2021
News, Sale Events
Do you have to pay for monthly subscriptions for software tools? If you're after software lifetime deals then you're in luck, as we've partnered with Only Lifetime Deals to share with you some exciting lifetime deals you should jump on straight away.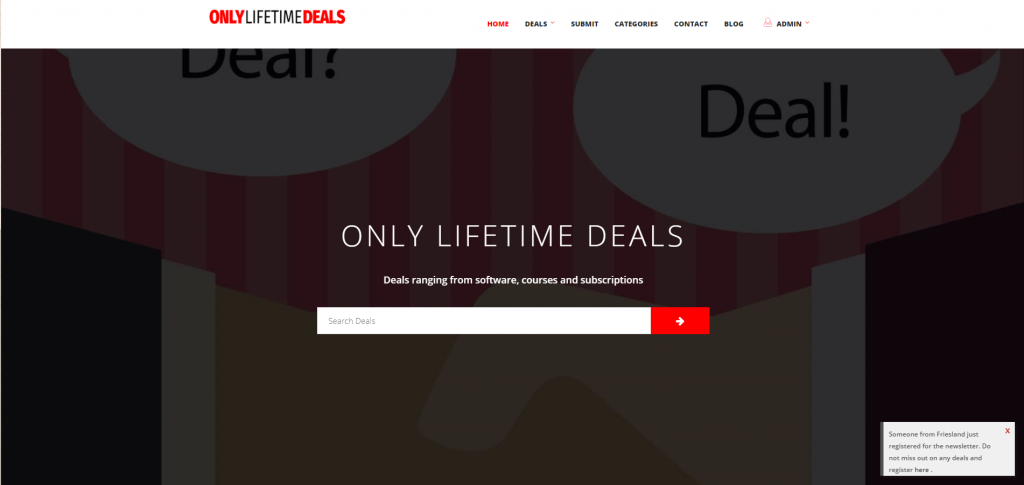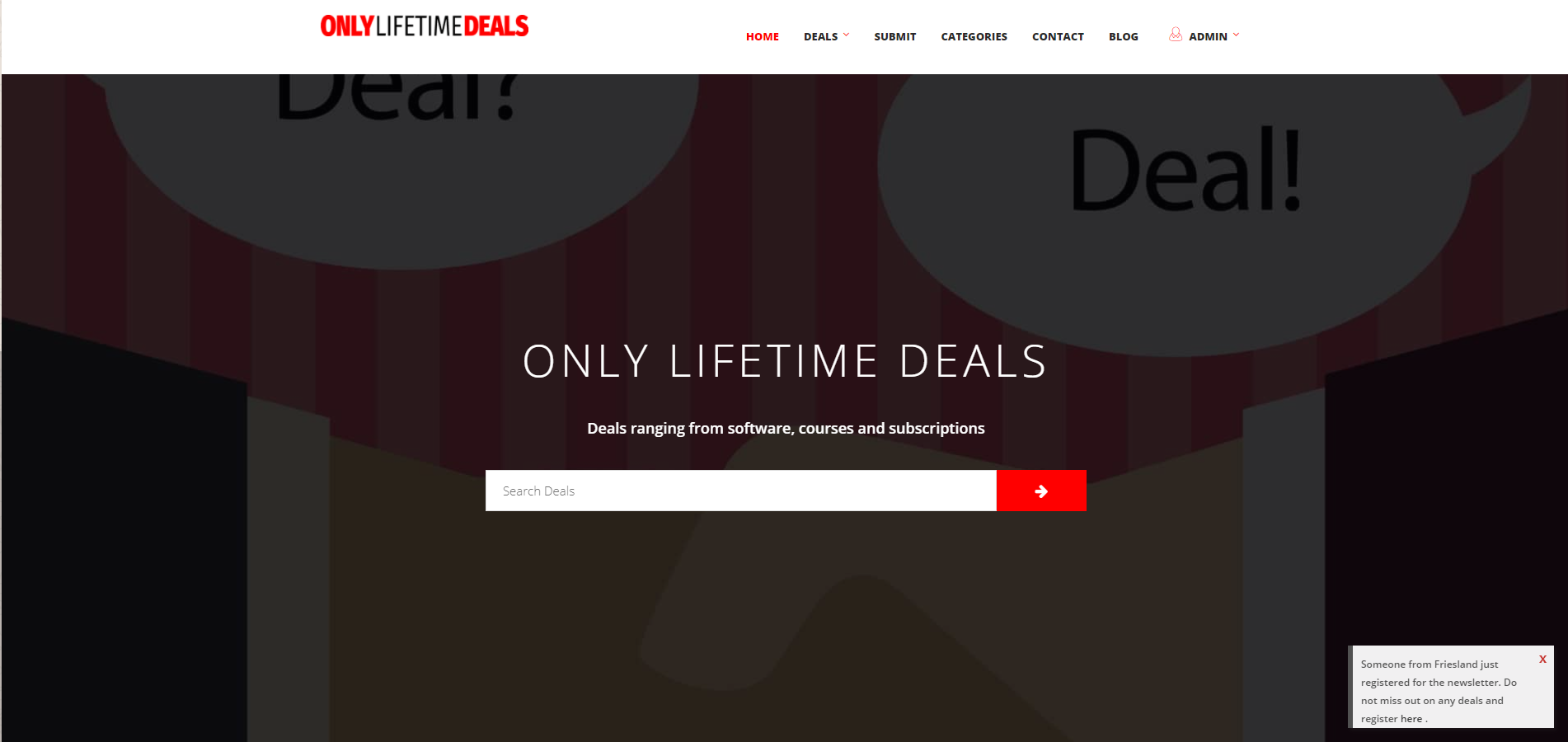 Every day there is a new startup company or a business that needs to expand and grow. The reason why some businesses or startups use the lifetime pricing model is to gain trust, a customer base, positive reviews and most importantly some fast cash injection. Many entrepreneurs or small businesses jump on these lifetime deals because they are obviously affordable (a great deal), they may also want to test the water with the product and some just purely don't want to pay for subscription costs for the software. If you're one of those people then join the club.
Are these lifetime plans a great deal? They definitely are! There's no doubt if people knew about these deals they would jump all over it.
Are they affordable? They are definitely affordable. You just pay once and then you have the tool for life. There are some tools and providers that do upsell the product, meaning that if you want to have additional features then you need to pay more money. Our recommendation is to first test the tool before you commit to upgrading or buying more features.
Are they a total scam? Not sure why you would think that. Most of the deals come with some money-back guarantees so you know that they are not a scam. If you're paying via PayPal you're also able to request a refund. The trick is to make sure you activate your tool straight away and test it before the refund period.
Would you be foolish to think that you're getting a great deal and then end up paying that price for the software (and then some) and then later run into maintenance costs or worse being stuck with outdated software? Not really. That's now how lifetime deals work. Most are cloud-based tools and the software provider updates the tool as part of the lifetime deal cost. However, there may be some software providers that are not cloud-based i.e. you have to download the tool onto your computer and then you may not have the latest software. So I would not recommend getting cloud-based software with a one-time payment.
Are you a FOMO person? Just a big warning, that if you're a Fear of Missing Out person, then you might eventually get addicted to buying lifetime deals because they are too good to pass up.
With Only Lifetime Deals, there is an email subscription you can register to receive lifetime deals straight in your email so don't forget to do this. We would hate for you to miss out on a lifetime deal because you were not aware of it. You'll thank us later but if you want to thank us know just share this post!
Happy lifetime deal shopping. Here are some of the latest lifetime deals from Only Lifetime Deals: